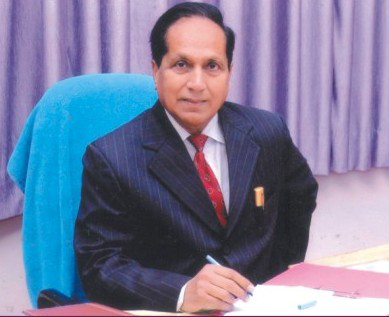 Dear Colleagues & All Young Managers,
The prime focus of BDS Institute of Management is to impart a high level of management teaching with a live industry interface. The mission is to ensure that each young manager is capable of maintaining and adequate level of professionalism in every aspect of business world. In order to achieve this objective, the institute has taken definitive steps to inculcate corporate culture amongst its students and faculty right from the beginning.
I am committed for complete transforming of our institutions into overwhelming corporate learning body that constantly amazes us.
My special attention also goes to both our alumni and students to develop a sense of loyalty and fellowship rather than a mere satisfaction, during and after. their learning from our institutions. We are set by a commitment to continuous improvement and exceeding all our student's expectations.
We are progressing with a vision to be a world class centre of excellence in learning and innovation driven by social sensitivities and state of the art technology as it can be amongst the top rated educational institutes in the nation offering contemporary education, high quality research, training and consultancy.
To be very precised, the following five parameters set BDS unique from the other B-Schools - "Extensive Industry Interaction, Innovative Pedagogy, Knowledge Management, Practical Workshops/Training, Intense Academics and Research.
BDS is the only institute offering wide range of specializations under one roof.
Dr. H. K Sharma
Director